Jonny Greenwood Soundtracks New <i>You Were Never Really Here</i> Film Clip: Watch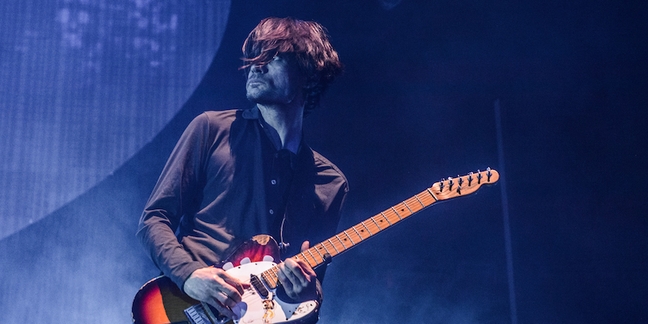 Radiohead's Jonny Greenwood has scored a new film by Lynne Ramsay, titled You Were Never Really Here. It stars Joaquin Phoenix as a war veteran who works to save women from sex traffickers, and is based on the novella by Jonathan Ames (HBO's "Bored to Death"). The film recently premiered at the Cannes Film Festival. Check out a clip, featuring music composed by Greenwood, below (via The Playlist). Ramsay and Greenwood previously collaborated on the 2011 film We Need to Talk About Kevin. He has also scored films for Paul Thomas Anderson (There Will Be Blood, The Master, Inherent Vice).
To celebrate the 20th anniversary of Ok Computer, Radiohead will be releasing a reissue called OKNOTOK. It's out digitally on June 23; physical editions will begin shipping in July. Pitchfork recently paid tribute to the iconic album with a week of special features, reviews and more.
Source: pitchfork.com
Jonny Greenwood Soundtracks New <i>You Were Never Really Here</i> Film Clip: Watch