Gorillaz Launch New Album <i>Humanz</i> Listening Party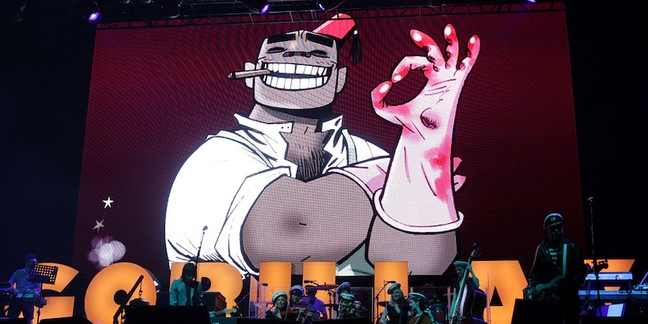 Last week, Gorillaz announced a "global listening party" for their new album, Humanz, which is out April 28. The listening session takes place today at 11 a.m. Eastern. To join in, download the band's augmented reality app, which was also unveiled last week. Further instructions will be revealed at the time; there are apparently 500 locations at which you'll be able to tune in. Earlier this month, Gorillaz announced pop-up listening events leading up to the release, in which fans can visit one of three "Spirit Houses"; in addition to the physical "Spirit Houses," digital equivalents will apparently exist at the listening locations. The immersive spaces are supposed to replicate the haunted house from the Gorillaz's recent "Saturn Barz" video.
Check out "Gorillaz Saw the Future of Pop Narratives" on The Pitch. 
The party is about to begin, open your Gorillaz app at 4pm BST to find your nearest spirit house..https://t.co/FqhvgNqDvC #HUMANZHOUSEPARTY pic.twitter.com/ABQ3Wak0lA

— gorillaz (@gorillaz) April 21, 2017
Source: pitchfork.com
Gorillaz Launch New Album <i>Humanz</i> Listening Party